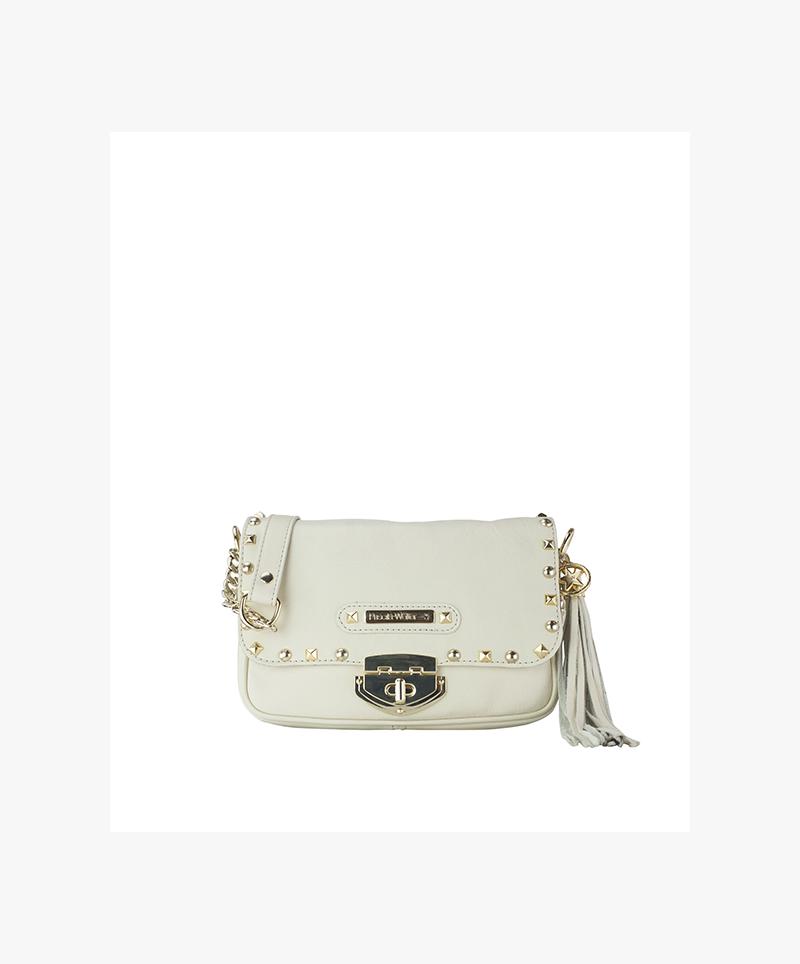  
Mirian Classic
A timeless shoulder bag!
The flap fastens with a clasp and is detailed with rivets, all finished in eco-friendly gold and lacquered for durability.
Adjustable leather handle. It has two interior pockets, including one with a zip. With our signature leather tassel and Priscila Welter star medallion. The lining is 100% recycled fabric from plastic bottles.
Includes a Priscila Welter fabric cover.
Dimensions: 24cm x 18cm x 7cm
Shipping and returns
Gift Cards
Eco-friendly
Design and craftsmanship in Spain