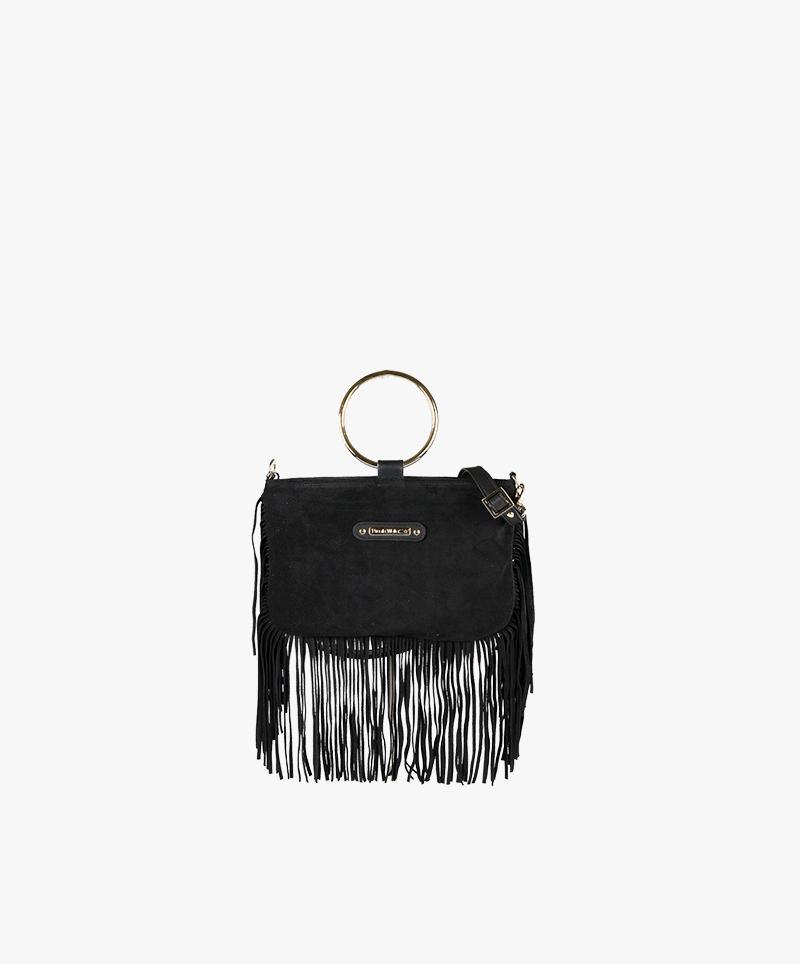  
Manhattan Bag Medium
This boho chic bag represents the brand's style very well. Crafted in suede, it offers two carry options: two fixed metal hoops in lacquered gold, and a long, adjustable and removable strap to wear on your shoulder or crossbody. It features extra-long fringes, a signature of Priscila Welter, and a zip to close. There are two interior pockets,
including one with a zip. The lining is 100% recycled fabric from plastic bottles.
Includes a Priscila Welter fabric cover.
Measure: 32cm x 20cm
Fringe are 21 cm long
Hoop diameter: 10cm
Shipping and returns
Gift Cards
Eco-friendly
Design and craftsmanship in Spain